Aztec 4 Drawer Dresser & Mirror Set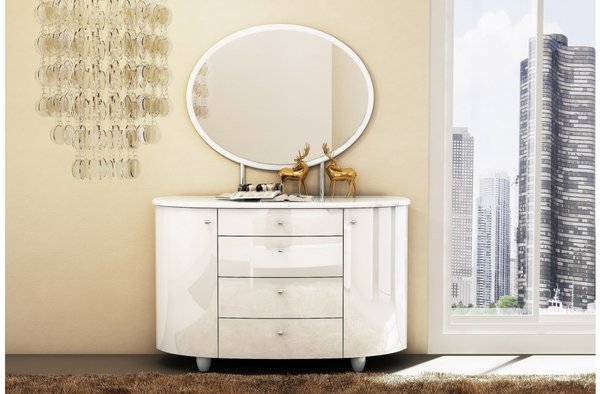 Aztec 4 Drawer Dresser & Mirror Set
Aztec 4 Drawer Dresser & Mirror Set
Beautifully contemporary, Aztec's curved details and high-quality finish will enhance the look of any bedroom.
Constructed from MDF with a high-gloss lacquered finish, the Aztec 4 drawer dresser and mirror set is pre-built with minimal self-assembly required - perfect for any bedroom.
As of December 2015, the Aztec White will have a new specification - product dimensions can be seen below.