berlin fabric bed or ottaman bed frame only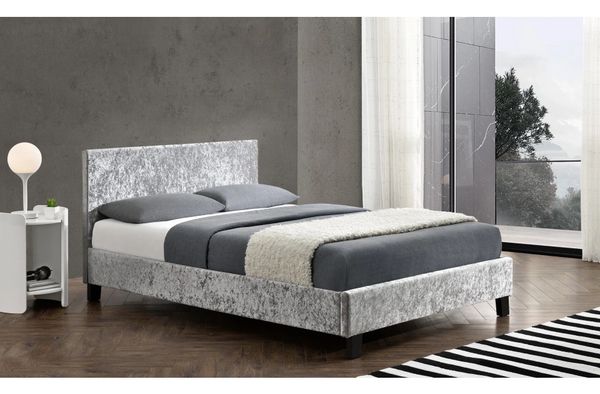 berlin fabric bed or ottaman bed frame only
7-10 days delivery
Berlin Fabric Bed
Modern and stylish, the Berlin Fabric bed offers comfort with its luxury fabric finish, adding a touch of class to the bedroom.

The Berlin frame is upholstered in polyester with complementary dark feet and is available in grey polyester.

This frame has a sprung slatted base with natural bounce, adjusting to where pressure is most exerted to provide greater comfort.
Berlin Fabric Ottoman Bed
Classically designed, the Berlin Fabric Ottoman, covered in stylish fabric, adds both style and versatility to any space.

With strong gas-lifts to access the storage space, this frame is available upholstered in grey polyester.

The Berlin Fabric Ottoman frame now includes a protective base sheet.

With a sprung slatted base for natural bounce, the frame adjusts to where pressure is exerted most, providing greater comfort.

The gas piston strength on this frame is 600 N and can support mattresses up to the weight of 45 kg.