Relax L Shaped Corner Sofa Grey Fabric Upholstered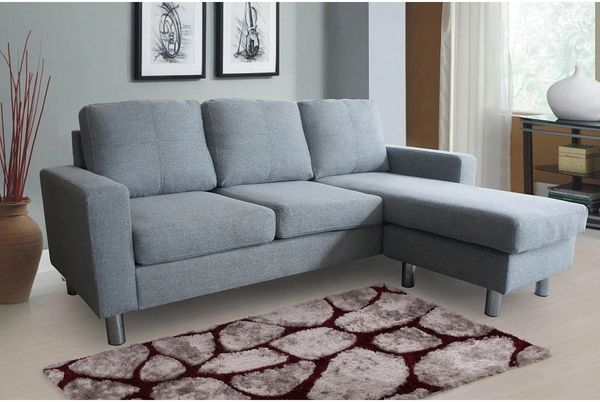 Relax L Shaped Corner Sofa Grey Fabric Upholstered
Relax L Shaped Corner Sofa Grey Fabric Upholstered
The 'Relax' Corner Sofa is a luxurious three seater sofa, upholstered in high quality grey fabric to compliment any interior. It has a stylish corner design featuring straight armrests and will maximise space in a modern apartment or flat. It boasts a strong solid wood framing and sturdy feet that make this sofa robust and durable, while deep and sumptuous foam seat cushions provide comfort. The Chaise moves so that it can be Left or Right Orientated & making this sofa completely universal.
Comfortable 3 Seater Sofa
Upholstered in Quality Grey Fabric
Left or Right Sided Universal Chaise
Modern Design
Very sturdy frame
Supplied Assembled in 1 Cartons- Just Screw On Legs
DIMENSIONS
Sofa Dimensions: Length 194cm x Depth 146cm x Height 79cm.
Total Weight 47kg